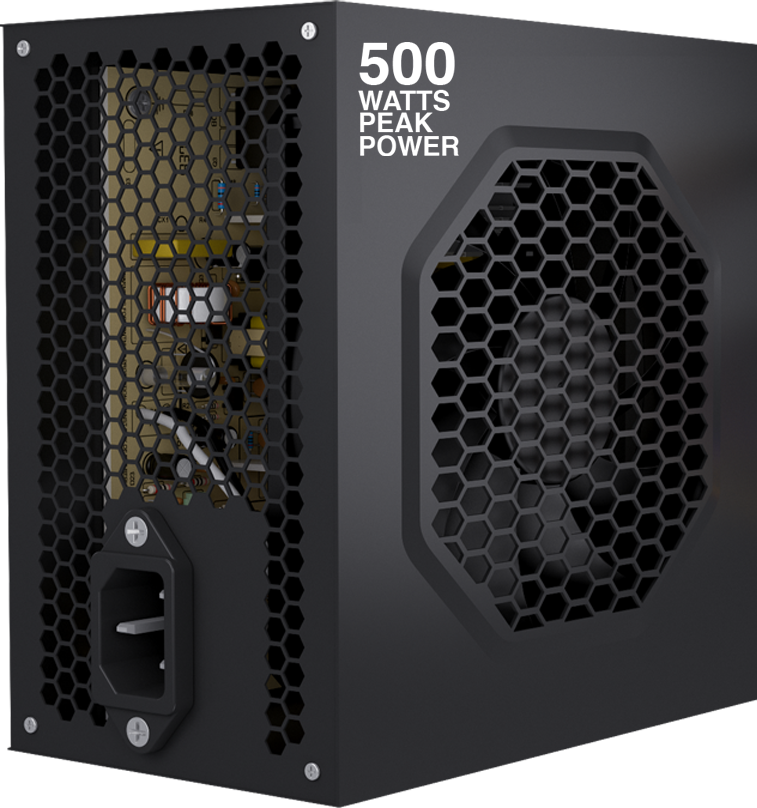 HIGH EFFICIENCY with
RELIABLE PERFORMANCE
The FINGERS BlackBox-500, critical to the PC system, delivers 500 Watts peak power. Designed with superior quality components and engineered with high-speed logic circuits, it delivers unparalleled performance and seamless multitasking. Multiple power protection is integrated to ensure safety and for added peace of mind. Additionally, it is equipped with dedicated +12 V that ensures hassle-free experience of balancing the components across multiple power cables.